TANK TROUBLE 2
Full Screen
The cannon shells you fire ricochet off of the maze walls so be careful and watch out for stray bullets! You can hit your tank with your bullets so be careful! Can you conquer Tank Trouble 2 and reign as the champion tank driver?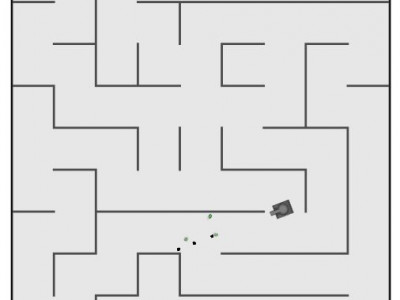 More games like TANK TROUBLE 2
About TANK TROUBLE 2
Play free game Tank Trouble 2 at templerun3.co! Tank Trouble 2 is a simple game, but the gameplay is highly addictive and entertaining. You can play against up to three other players and must fight for supremacy in the maze arena! You control a tank and must move around the maze to try and destroy your enemies.
TANK TROUBLE 2 Discussion