Color Car
Full Screen
Color Car is an isometric car driving game in which you need to successfully reach the finish line without touching the colored blocks.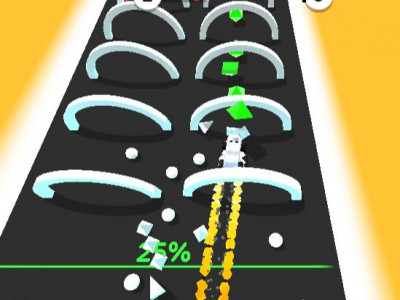 More games like Color Car
About Color Car
Color Car is a simple online game at templerun3.co where you'll be controlling a car on a platform. There will be many obstacles on your way that you'll have to get though. There are also multiple types of obstacles, so if you find a white one, you can push it off, but the orange ones need to be avoided, since any collision with those will result in a game over. Aside from the obstacles there will be many different bonuses, so for instance cannons, TNT bombs, portals and many others. These will help you finish the level quickly. Will you get though each level on your first try? Come try the game out.